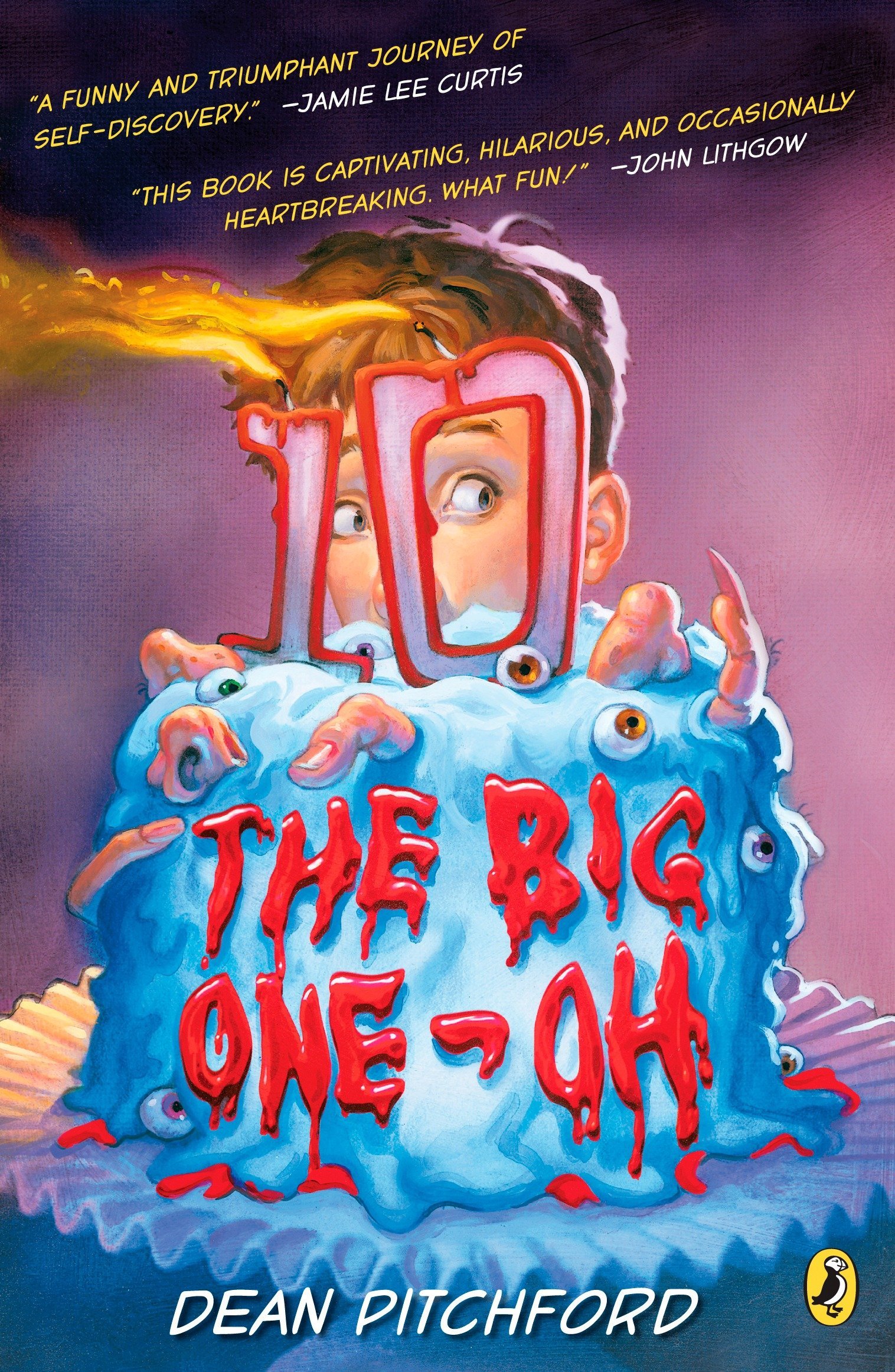 JULY 20 (YOUTH / TEEN)
The Big One-Oh! JR  – A World Premiere Pilot Production
Inspiration Stage is proud to present a world premiere pilot production of a brand-new musical, "The Big One-Oh JR", based on the novel by Dean Pitchford. The show will be accompanied by a LIVE BAND and be viewed/worked by the authors, composers, and creators of the show from NYC!
We are seeking talented and hard-working actors ages 8-18 of all different types and sizes. As the premiere pilot of a new show, the actors and artistic team have the opportunity to create original characters, create the scenic design, create the choreography. CREATE THE ENTIRE SHOW!
PRODUCTION TEAM
Director / Choreographer – Mandy Seymore-Sensat
**AUDITIONS**
Saturday, July 20th from 8AM-12PM. Actors must stay for the duration of auditions. Please prepare a 32 bars (about 90 seconds) from a published Broadway musical and bring accompaniment on a smart phone or tablet. Dress for choreography and expect cold readings from the script. Auditions will be closed to parents.
IMPORTANT: All actors auditioning must sign up via this link: https://www.signupgenius.com/go/70a0f45a4ae2da13-bigoneoh
For those absolutely unable to attend in-person auditions, please select the video audition option at sign up and submit a video by July 5th. You are strongly encouraged to attend in-person auditions if at all possible.
REHEARSALS
Monday, July 29, 9am-5pm
Tuesday, July 30, 9am-5pm
Wednesday, July 31, 9am-5pm
Thursday, August 1, 9am-5pm
Friday, August 2, 9am-5pm
Monday, August 5, 5pm-9pm
Tuesday, August 6, 5pm-9pm
Wednesday, August 7, 5pm-9pm
Thursday, August 8, 9am-5pm
Friday, August 9, 9am-5pm
Monday, August 12, 9am-5pm
Tuesday, August 13, 9am-5pm
Friday, August 16, 5pm-10pm
Saturday, August 17, 9am-2pm
Monday, August 19, 5:30pm-8:30pm
Friday, August 23, 5pm-10pm
Saturday, August 24, 9am-2pm
Monday, August 26, 5:30pm-8:30pm
Friday, August 30, 5pm-10pm
TECH
September 2-5 from 5:30-9PM
SHOWS
September 6 at 7:30PM
September 7 at 3:30PM and 7:30PM
September 8 at 3:30PM
NOTE: Some conflicts with rehearsal schedule will be accepted. Please list all conflicts when using SignUpGenius to sign up for audition slot.
TUITION – $495. For tuition assistance, contact sarah@inspirationstage.com.
CHARACTERS
Actors auditioning are encouraged to read the book. However, some characters and plot points are changed to adapt to the stage. It is a quick read and a bunch of fun!
Link to book: https://www.amazon.com/dp/B0029JRQV6/ref=cm_sw_em_r_mt_dp_U_jlT3CbNKJ67M1
Charley Maplewood – lead, must be played by a boy
Mom
Sister – Lorena
Dog – Boing Boing, puppet
Dad
Mrs. Cleveland – Nosy Neighbor
Garry Quarky – Loner Neighbor who befriends Charley
Vince – Mom's new boyfriend
Monsters – Narrators who follow Charley
School Kids
Leland – Also called Cougar, bully
Scottie – Leland sidekick
Darryl – Nerd
Donna – Popular girl
Jennifer – Also called Red, has a fabulous solo
And plenty of ensemble characters!